Somalia
In 1993, 54 soldiers from the 2/4 RAR Battalion was detached to 1 RAR for operational service in Somalia as part of Operation Solace.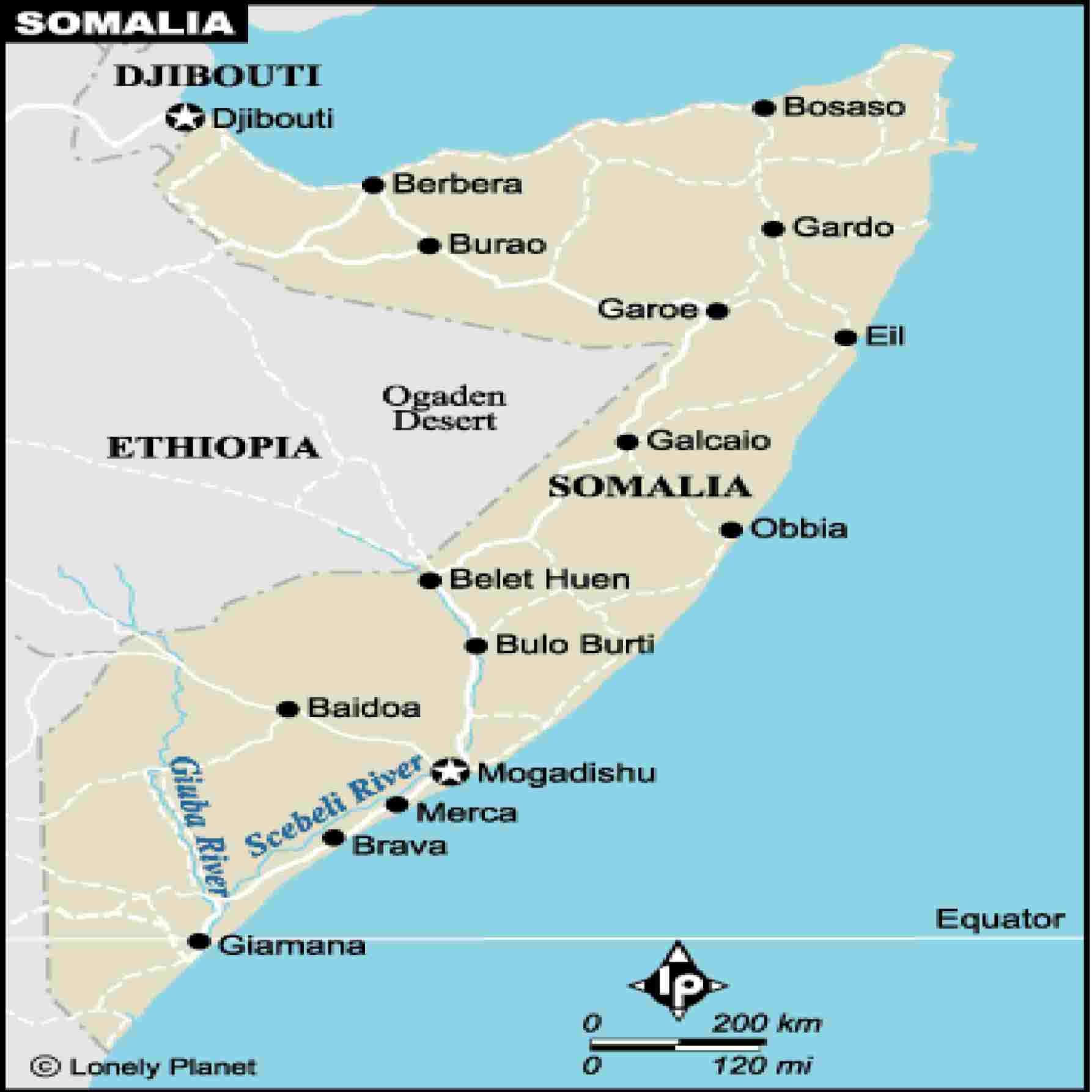 The Mission. In December 1992, a UN peacekeeping force led by 2,000 United States Marines were sent to Somalia to restore order after months of Clan Fighting which had left thousands of people dying of starvation. This was the start of Operation Restore Hope, an operation that designed to distribute food and other humanitarian aid to the people of Somalia. This intervention was unique in that, not only was it the first time the United Nations had ever intervened without permission in the affairs of an independent nation it was also the first time that a Battalion Group (Bn Gp) of Australian soldiers had deployed on active service since 4 RAR/NZ had commenced its tour of South Vietnam in 1971.
<![if !supportLineBreakNewLine]>
<![endif]>The Australian operation was called Operation Solace and involved the deployment of a Battalion Group (Bn Gp) of some 900 personnel, the majority from 1 RAR. Their mission was to provide a secure environment for the distribution of humanitarian aid, within the Humanitarian Relief sector (HRS), Baidoa, a total area of some 17000 square kilometres.
The Baidoa HRS was hot, dry and unrepenting land. Stories abound of the trips that the Bn Gp took to get to Somalia. The plane trip and the long boat journey by members of Alpha Company on Christmas Eve. Delta Company and attachments disembarked from their civilian charter plane to the sounds of gunfire. How could this be, when you are alighting from an Australian owned aircraft with a kangaroo on the tail and your weapons are still in bubble wrap in the hold of the aircraft? The drive to Baidoa proved to be without incident, although the soldiers were probably looking in awe at the destruction and the open display of poverty and malnutrition that greeted them for over 150 kilometres.
The Commanding Officer of the 1 RAR Bn Gp took command of HRS Baidoa on the 19 January 1993, Swiss Replica Watches from 3/9 Battalion United States Marine Corps (USMC). The Battalion Group had all arrived in the HRS safely and soon found that life for the civilians was a battle to stay alive. By the time the Bn Gp had arrived many people had perished beyond help, their bodies withered, so that even children looked like old men. This took the young soldiers by surprise; no briefing could prepare them for what they would see over the next 5 months. The Bn Gp got on with the job and was soon escorting food and humanitarian aid convoys, local township security, patrolling in depth and the protection of the Australian assets at the airfield.
2/4 RAR Australian Force- Somalia nominal roll
1PL
PTE
SJ
HEY
RFN
2PL
PTE
DT
GOLLOP
RFN
3PL
PTE
KC
MURRELLS
RFN
PTE
DR
RANDALL
RFN
4PL
PTE
S.A
BRADSHAW
RFN
PTE
N.J.
ELMA
RFN
PTE
S.C.
GRIESE
RFN
PTE
D.J.
HAWKINS
RFN
5PL
PTE
B.A.
KIPPING
RFN
PTE
B.G.
LUMBY
RFN
PTE
T.A.
McGILL
RFN
PTE
A.J.
McGUINNESS
RFN
PTE
A.R.
PARKER
RFN
6PL
PTE
A.C.
BILSTON
RFN
PTE
J.L.
COX
RFN
PTE
K.J.
PERRY
RFN
PTE
S.W.
POLLOCK
RFN
PTE
C.S.
RHODES
RFN
PTE
C.A.
RICHARDSON
RFN
PTE
M.J.
ROSIER
RFN
CHQ
PTE
B.R.
DICKINSON
STMN
7PL
PTE
G.M.
BROWN
RFN
PTE
P.E.
LAWS
RFN
PTE
S.D.
MILLIGAN
RFN
PTE
S.L.
O'MEARA
RFN
PTE
J.L.
SLATTERY
RFN
8PL
PTE
D.A.
BALL
RFN
PTE
A.
CAMPBELL
RFN
9PL
PTE
J.D.
DONALD
RFN
PTE
A.C.
EVERSON
RFN
PTE
R.J.
McCORMICK
RFN
PTE
D.P.
MOORE
RFN
PTE
M.W.
PARSONS
RFN
CHQ
PTE
M.J.
COOK
CLK/RFN
PTE
C.R.
ELLIOTT
RFN
PTE
M.R.
NANCARROW
RFN
10PL
PTE
J.A.
ADAMS
RFN
PTE
S.J.
HOLLIS
RFN
PTE
S.D.
INNES
RFN
PTE
P.A.
STEPHENS
RFN
11PL
PTE
P.
DENBY
RFN
PTE
A.J.
McNAMEE
RFN
PTE
J.L.
WATENE
RFN
12PL
PTE
J.R.
HOLLINGWORTH
RFN
PTE
J.C.
READDY
RFN
PTE
W.O.
REDLICH
RFN
PTE
C.J.
WILLIS
RFN
PTE
A.J.
WILSON
RFN
DFSW PL
PTE
A.J.
WALLACE
DFSW
MORTAR
PL PTE
J.A.
PAIN
MOR
ASS-PIONEER PL
PL PTE
K.B.
CARLIN
PNR
PTE
R.J.
SOMERTON
PNR
PTE
M.D.
COOKE
PNR Audemars Piguet Replica